Beef burger with grilled vegetables
Beef burger with grilled vegetables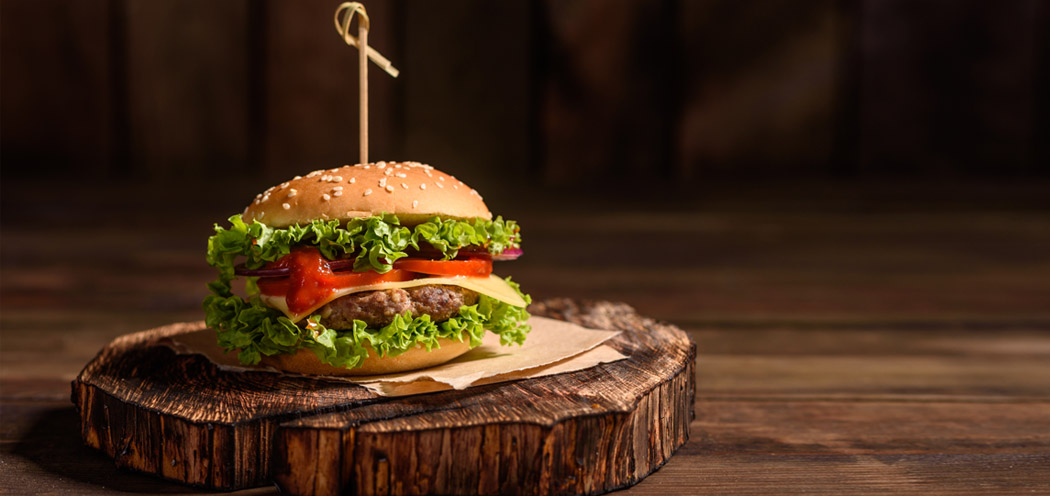 Ingredients (4 servings)
For the burgers
500 gr minced beef
1 onion
2 eggs
50 gr bread crumbs
50 gr ketchup
60 gr olive oil
Salt and pepper
For the grilled vegetables
6 zucchini
2 red peppers
10 pleurotus mushrooms
For the serving
4 slices of cheddar cheese
4 slices of bacon
1 fresh tomato
1/2 onion in rings
4 burger buns
Lettuce
Execution:
Grate the onion and mix with the minced meat and other ingredients. Form into the desired size and bake in a non-stick pan with a bit of olive oil.
Cut the zucchini and peppers in strips and bake with the mushrooms in the oven on non-stick paper until they are soft.
Caramelize the onion rings with some brown sugar and cook the bacon to brown.
Prepare the burgers by placing 1 lettuce leaf, 1 burger, 1 slice of bacon, some caramelized onion, 1 slice of tomato and 1 slice of cheddar cheese in each roll. You can also add the sauce you prefer, such as ketchup.
Serve with the grilled vegetables and enjoy warm.
Tags
RECENT POSTS