Make the perfect freddo at home!
Make the perfect freddo at home!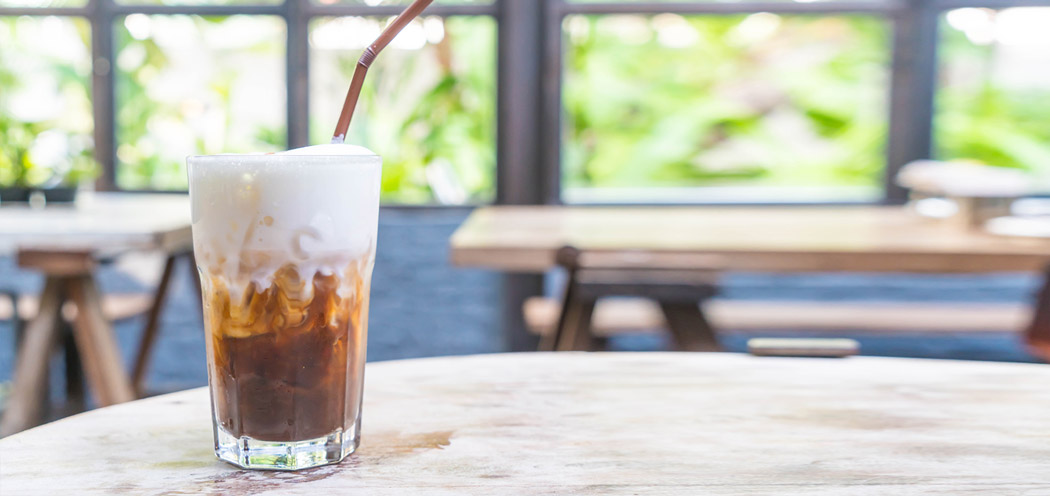 Freddo Espresso, like Freddo Cappuccino, are synonymous with the Greek summer and are at the top of our preferences during the summer months and all year round. And like their predecessor Frappe, who monopolized the interest of the Greeks for about 40 years, Freddo Espresso and Freddo Cappuccino were first created in Greece and since then Greek baristas have developed their production into a real art!
For many years Freddo Espresso and Freddo Cappuccino were coffees that we could only enjoy in cafes. But with the spread of coffee machines in Greek households, lovers of a good Freddo have the opportunity to prepare their own delicious coffee at home.
But is this as easy as it sounds? What are the secrets to a perfect Freddo at home?
We asked these questions to the Coffeeway experts and see below what they answered!
- What is the ideal coffee for preparing a Freddo?
When it comes to coffee, we each have our own preferences, but when we talk about cold brewing we must remember two important elements. First, coffee blends are intended for hot brewing and some may not adequately reveal their aroma and flavor during cold brewing. In addition, due to the dilution of espresso with ice, the choice of coffee with a strong body and relative intensity is required. Ideal options for Freddo are the Espresso Special, Espresso Classic and Espresso Superior by Coffeeway, but also the unique Coffeeway Aromatic Espresso, all with a choice of home-ground beans or ready-mixed blend.
But if we have a machine that accepts capsules we can use all Coffeeway espresso capsules, with a choice between Ristretto with intensity 10 or 100% Arabica with intensity 8, options with aromas like caramel or vanilla, but also a choice of decaf.
- What is the ideal dose of coffee for the perfect freddo espresso?
Due to the dilution of the coffee with the melting ice, we should use 2 doses of single espresso (30 ml each) and we do not choose lungo brewing. After all, a freddo espresso with a higher density in the preparation of the espresso has a longer duration and we avoid the risk of a diluted effect without tension. If we want to add sugar to our espresso, we do it while it is hot, before adding the ice, as this way it melts easily and we avoid unnecessary mixing that alters the composition of the coffee and creates a lot of foam.
- What are the secrets for a perfect freddo espresso at home?
It all starts with preparing the right dose of espresso as described above.
While it is hot, add the desired sugar to the espresso.
Then beat the espresso with 2-3 ice cubes in a shaker or frappe mixer, until you feel that the mixture has cooled down. The goal of this step is simply to cool the coffee, without adding too much air that will create froth.
Finally, serve the coffee in a glass to which we have previously added ice.
- What is the secret to freddo cappuccino?
The frothed milk required for a freddo cappuccino in cafes is usually prepared with special milk. But we can achieve an equally good result at home using light canned milk that is cold, at a temperature not exceeding -4o C. For a freddo cappuccino we beat about 2 fingers of milk in a frappe mixer, without adding ice because this will water down our frothed milk. Once the frothed milk acquires the desired texture, we serve it over our coffee. A similar result in frothed milk can be achieved by using vegetable cream.
- Can we enjoy the taste of Coffeeway espresso in other refreshing forms?
Of course we can! We can use it in cocktails like espresso martini or use espresso in confectionery and make delicious mocha ice cream, tiramisu, mocha mousse and much more!
Now that you know the secrets to the perfect freddo espresso and freddo cappuccino at home, all you have to do is try it! See all the Coffeeway espresso options and the collection of coffee accessories.
Tags
RECENT POSTS