Smells like Easter cookies!
Smells like Easter cookies!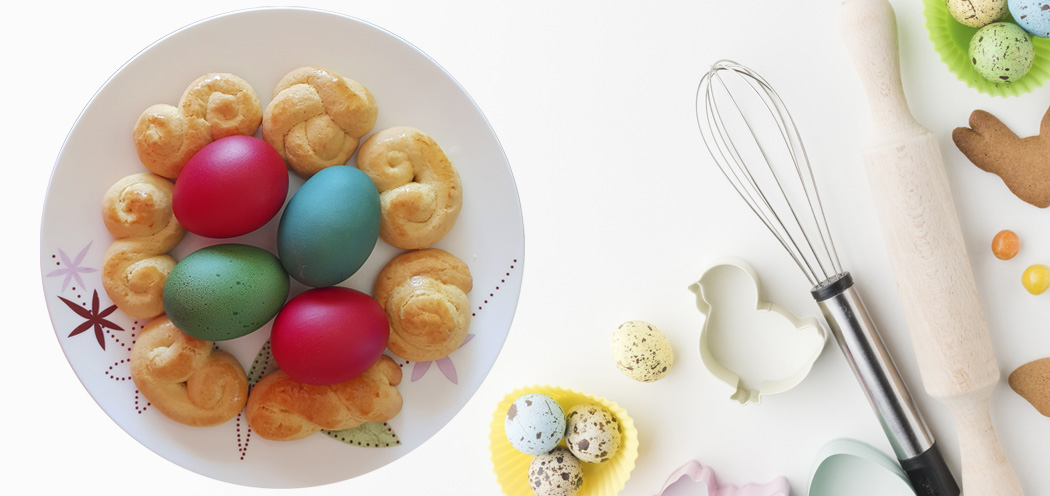 For moms, the best part of the Easter is baking easter cookies with their kids. And we have the best recipe!
Easter orange cookies

The recipe makes approximately 40 pieces:
200 gr margarine in room temperature
1 cup of sugar
1 tablespoon lemon peel
1 tablespoon orange peel
2 vanillas in powder
3 egg yolks
? cup milk
2 + ? cups all purpose flour
? cup self-rising flour
1 egg for coating the cookies
Preparation:
In the mixer, we mix the butter and the sugar until they get fluffy. We add the vanilla powder, the orange and the lemon peel as well as the egg yolks and we mix them well together. We then pour the milk and the flour and we stir for a minute.
We remove the dough from the mixing bowl and we begin to stir and knead, until our dough has become spongy without sticking to our hands.
We knead our cookies into our favorite shapes and we coat them with the beaten egg. If we wish, we may sprinkle some sesame seeds on top of the cookies.
We bake them, into a preheated oven for 15-20 minutes in medium temperature (180 degrees Celsius).
Enjoy!
Tags
RECENT POSTS