Stuffed lamb recipe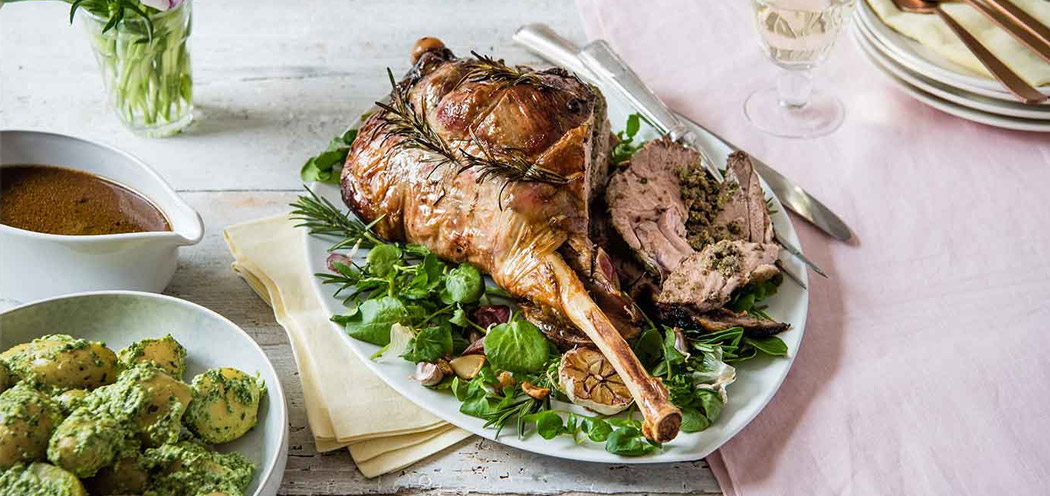 Those familiar with the customs of the islands, know that the traditional lamb on a spit is almost unknown to the islanders. Instead, they prefer for the Easter table roast stuffed lamb or goat. So if you're looking for something different for your Easter dinner we suggest you try the following recipe, which can be used also to stuff turkeys and chickens, or as an appetizer if you choose to bake it in a cake pan.

Ingredients for the stuffing
1/2 kg stale bread without crust, grated or finely chopped
1/2 kg minced meat or offal cut into chunks
2 green onions, chopped
1 handfull dill chopped
1 handfull mint chopped
6 eggs
1/2 kg feta cheese, cut into small pieces
300g yellow cheese cut into small pieces
Execution
Finely chop the bread, vegetables and cheese.
Brown the bread with a little oil and withdraw in a bowl. Then brown the minced meat or offal with the green onion, withdraw and add to the bowl with the bread.
Beat the eggs and add to the mixture along with all the remaining ingredients. Homogenize the mixture, stirring with a spoon or by hand.
Wash and dry the lamb thoroughly before you stuff it, and sew it using white cotton thread. Add to the cooking time about 1 hour and every kg of stuffing.
You can use the same recipe to stuff turkey or chicken, reducing the ingredient amounts to about half.
If you have leftover stuffing, you can bake it in a nonstick pan as a cake??.
Tags
RECENT POSTS