Delicious and healthy tsoureki!
Delicious and healthy tsoureki!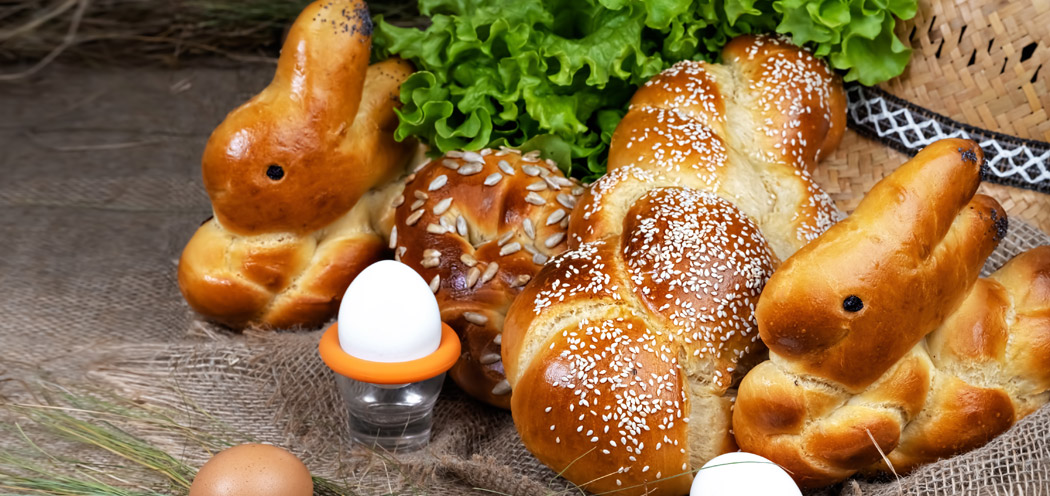 A special tsoureki recipe, to fill the home with the delicious smell of freshly baked traditional Greek sweet bread.

Ingredients
3/4 cup milk
1/2 cup butter
1 cup sugar
50 gr fresh yeast
1/4 cup lukewarm water
5 cups flouw (and a little extra, until it is not so sticky)
3 beaten eggs
1/2 sachet of beaten mastic
Grate 1 orange
Grate 1 lemon
1 egg for coating


Execution:
Bring the milk to a boil and add the butter and sugar, along with a pinch of salt.
Dissolve the yeast in lukewarm water. Add to the dissolved yeast 2.5 cups of flour and the beaten eggs.
Beat the mixture well and add the milk mixture, the mastic, the zest and the rest of the flour. If necessary, add a little more flour so that the dough remains soft, but does not stick too much on your hand. Knead for another 10 minutes to make the dough elastic.
Place in a bowl double the size of the dough and cover with a clean towel. Place in a warm place, but not near heat sources (eg oven). Allow to rise for at least 2 hours, until double in volume.
Knead again to deflate, divide into balls and shape into braids, buns and any other shape you desire. Leave the tsourekia to rise uncovered for about 1 hour.
Cover with beated egg and sprinkle with almond fillet, sugar, etc. Bake in a preheated oven until golden-brown on the outside.
Remove from the oven and leave on a rack to cool down completely before storing. Because homemade tsoureki dries out quickly, we recommend storing them in airtight bags for a few days, or in the freezer for a longer period of time.
Good luck!
Tags
RECENT POSTS