Pastitsio with penne tricolore and cheese sauce
Pastitsio with penne tricolore and cheese sauce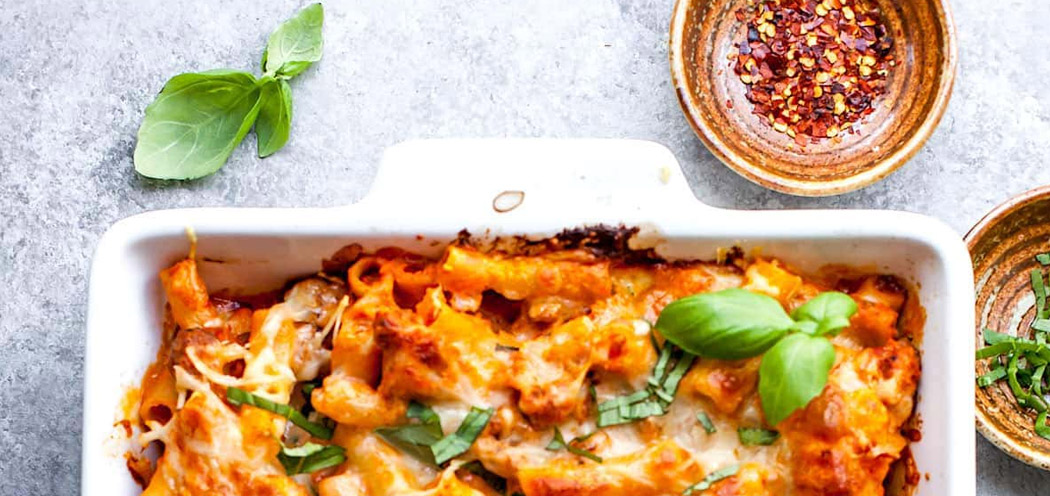 Ingredients
½ a pack of penne tricolore                 
500 gr minced beef                 
½ an onion                 
2 tomatoes                
1 cinnamon stick                
2 cloves                
Salt                 
Pepper                
For the bechamel                
50 gr olive oil                
Half a cup of flour                 
1 liter of milk
            
For the sauce                 
100 gr parmesan                 
100 gr cream cheese                
40 gr non dairy cream fresh  
Execution:
Pour the water in the pan and then place the spaghetti. Add a little salt and stir. Then add a little oil and pepper.
Then add the minced beef in another pan and slowly add the onion, tomatoes and herbs.Prepare the bechamel with olive oil and just when the oil is well cooked, add milk.
Then add the meat to the pan with pennes and then the bechamel. Add the parmesan on top and put the lasagne in the oven.
Prepare the sauce and when you remove the pastitsio from the oven, serve it on a plate and add the sauce on top.