Roasted turkey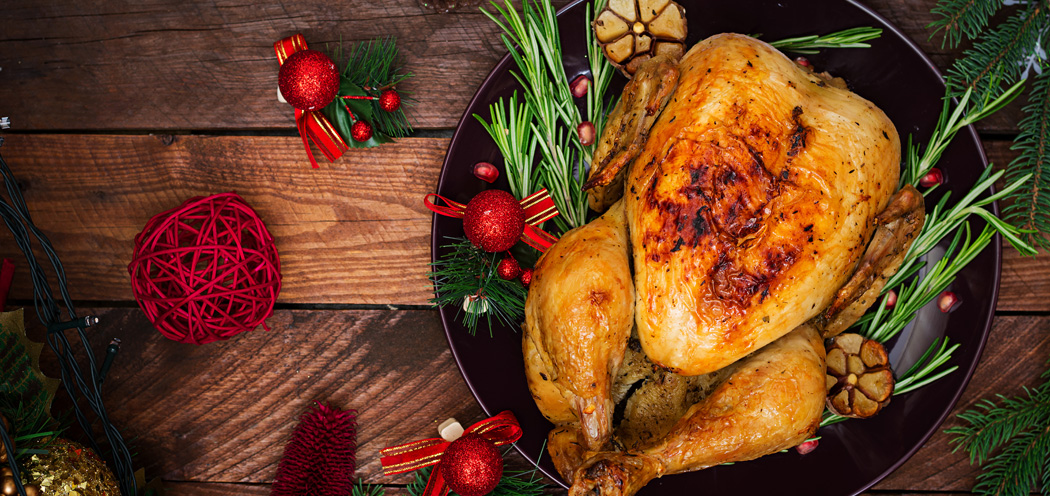 For roast turkey lovers, who believe it deserves a place in the holiday menu, here is a marinade recipe that will help tenderize the meat and will cut the roasting tome significantly.
Buy the turkey from the previous day, carefully remove the hair and internal organs, wash it thoroughly and place in a bowl large enough to hold the marinade you will prepare.
For the marinade
Prepare a brine mixture, stirring 1 tablespoon salt and 2 tablespoons sugar into each liter of water. Prepare as much marinade as is needed to fully cover your turkey, while you can add a weight on it to keep it from floating in the brine mixture.
Add to the brine mixture 1 orange cut in quarters, 2 cinnamon sticks and a few cloves. Cover the bowl well with a foil and marinate overnight in a cool place or in the refrigerator.
Roasting the turkey
In the morning, pour the marinade out and wipe the turkey dry both externally and internally, without rinsing it. Place the turkey in the pan and add the spices you prefer such as salt, pepper, oregano, mustard, honey, orange juice and oil. Cover with wax paper and foil externally and bake for 1.5 hours covered in a preheated oven at 180 ° C.
After 1.5 hours, remove from the stove and pour the broth from the pan on the turkey, adding lemon juice and a little oil if necessary. Add potatoes in the pan and continue baking until the meat starts to come of the bone. To protect the delicate parts such as the neck and lower part of the legs from burning, cover them in wax paper and some aluminum foil.
Calculate that for every kilo of turkey (and filling if you have a stuffed turkey) you will need to calculate a total 30'-45' baking time, depending on your oven.
Bon appetite!
Tags
RECENT POSTS